Get Reviews not Headaches generating authentic reviews from your customers! Learn More / FAQ
Request reviews from your customers!
Our integrated web application fits perfectly on your website, displays your current reviews from 22 sources, and includes text messaging features and QR codes.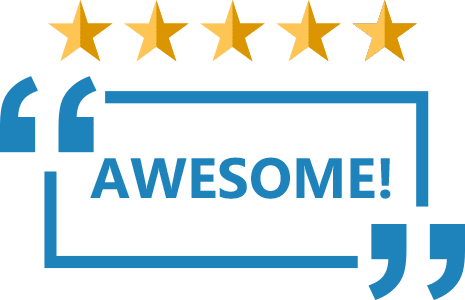 Reviews in 90 Seconds
Imagine asking your customer to leave a review and within a couple minutes seeing Google My Business or Facebook ping you with the notification, "You have a new review…"
97% Conversion Rate
Now, imagine if 9 out of 10 people you asked for a review from this week followed through. Would you get more reviews? Research shows that email conversion rates are as low as 15% – are you still asking for reviews from email? Are you ready to switch it up?
Spend Less Money
Other review services charge hundreds of dollars every month. We offer a simple and effective tool to request reviews for a fraction of the cost! Build your online reputation AND save thousands each year.
Request reviews from your customers!
Easily integrated web application fits perfectly on your website. Display all your reviews from sources like Google My Business, Facebook, etc. Text messaging and QR code features included!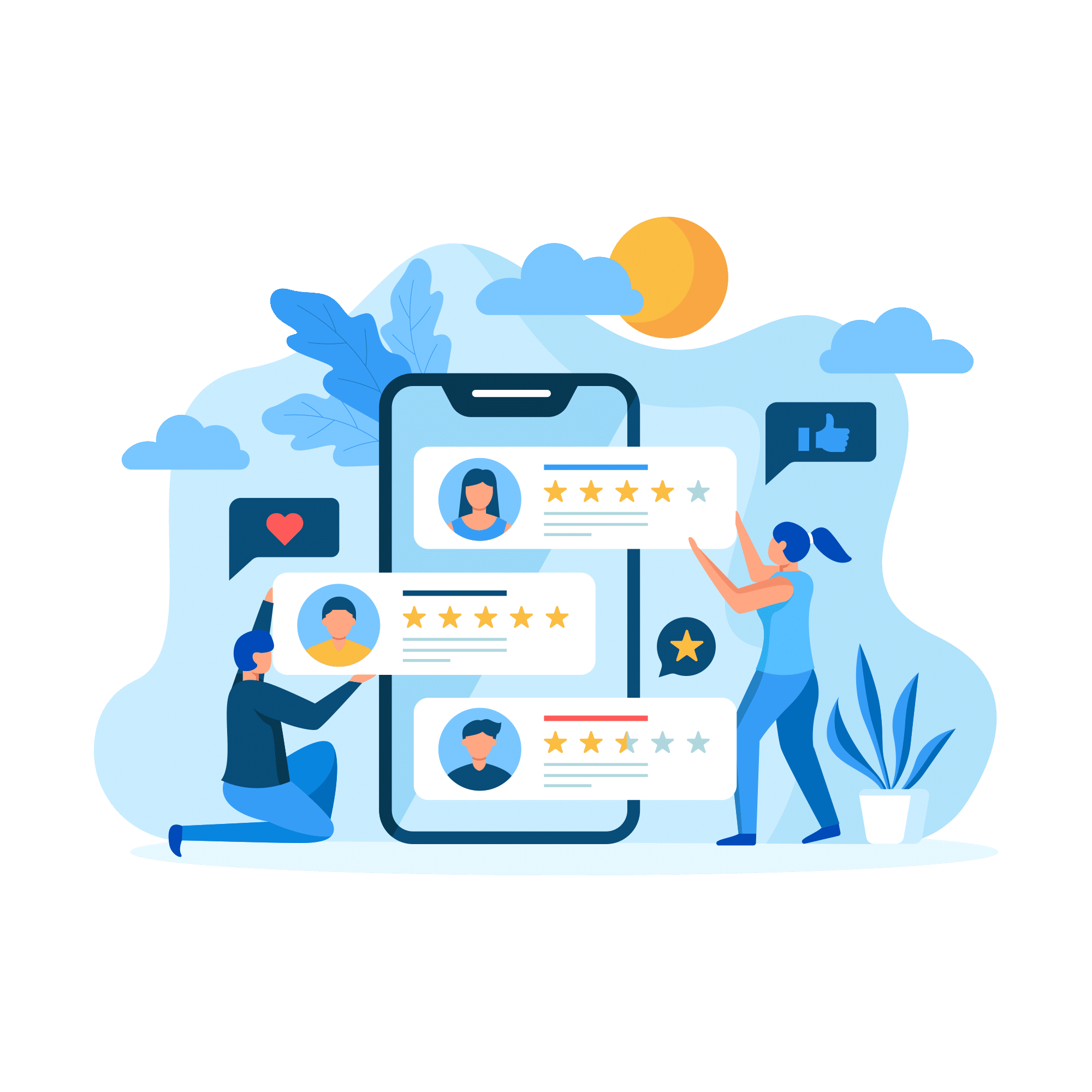 

Accessible: Your customers are in front of their phones. Meet them where they are with easy-to-use review forms delivered via text or QR code.



Affordable: Unlike our competitors, we don't add software that owners rarely use. Because of that you're only paying for what you need.



SEO: Reviews actively support your local SEO and can increase your visibility. Help get your business in front of the audience it deserves.



Customizable: Each installation is easy and completely customizable to your needs. Start increasing your review responses with a single line of code.



Represent: Automatically encourage customers to send you feedback rather than a bad review with a feedback form that is sent directly to you.



Authority: 69% of customers only trust business reviews left within the last month. Underscore the quality you bring with recent reviews.
A single line of code embedded on a special page of your website provides an interface to prompt customers to leave a review.
Send customers to a special feedback page by Text Message / SMS, QR code, or direct message.
3
Customers Leave a Review
Customers can leave a review on any of more than 20 business review websites like Google, Facebook, Amazon, BBB, and many others.
Low Cost
$250 One-time Sign-up
SMS / Text Message Kiosk

SMS / Text Message Codes

Digital QR Code (printable)

All Reviews in One Place

Seamless Website Integration

Admin Portal and Analytics
Mike H.
Owner, Rite-Way Auto Glass

The get reviews app is such a great addition to our website and a simple tool! It looks great; customers can leave genuine reviews that we know will improve the buying experience for others, and the customer service is top-notch. I don't know how to code – and with get reviews you don't need to do a thing! Customer service is always quick and extremely helpful.
Kendall V.
Owner, Local HVAC

I like the way this tool can add reviews to any website and can give you enterprise-level features without the need to go broke. Getting reviews from our customers in real time got a lot easier with this app.
Hugh Johnson
Owner, Roofing & Restoration Company

Within a year of launching the new site, the client almost doubled their online income, and they're now on the track to tripling last year's amount. The team works fast and hard to provide excellent results. Additionally, they offer fair prices and demonstrate outstanding commitment to the project.
Frequently Asked Questions
How much does this cost?
This service costs $250 for our team to manually set up on your existing website and $35 each additional month.
What is SMS / Text Kiosk?
The review kiosk is included in your app from the special page on your website. This tool allows you to send preconfigured SMS / Text messages to anyone with a working US phone number that can recieve SMS.
What are SMS Codes?
Unique keywords can be used, for example, "text getreviews to (888) 336-8053″ – try this example yourself!
Can I use a local number?
Yes. We provide local-to-your-area numbers for sending SMS via shortcode or kiosk, at no additional cost.
How does the QR code work?
The QR code is generated on your website and can be scanned using any smartphone enabled camera or app. You can also download and print the QR code for use in print and signage. 
What review sites are included?
We currently support the following review sites:
Airbnb
AliExpress
Amazon
Apple App Store
Better Business Bureau
Booking
Capterra
DealerRater
eBay
EdMunds
Etsy
Facebook
G2
Google (Customer)
Google (Place)
Google Play Store
Hotels
Houzz
OpenTable
TripAdvisor
Trustpilot
Yelp
How do I set this up?
We work directly with you to setup your app, tailored to your needs, and help with installing the single line of code.
Can I cancel at any time?
Get More Reviews
Stop spending thousands of dollars every year on expensive review management services. 
*High-traffic sites may require a custom plan to provide optimal service